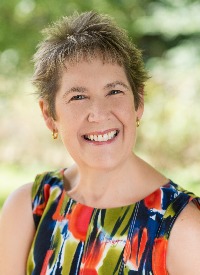 Are you looking for a speaker for a special needs gathering,
writers' conference, or church event? Jolene offers a variety of
speaking topics to choose from for your special event.
Trauma and PTSD
Much of the information in these workshops is based upon Jolene's book, Does My Child Have PTSD? What to Do When Your Child Is Hurting from the Inside Out
Church Events
Faith-based topics perfect for parenting or women's ministry events including spiritual disciplines, finding joy in difficult circumstances, and Scripture memorization
Special Needs Ministry
These workshops are designed to provide a complete two day training for children's ministry staff and volunteers or other groups interested in launching a special needs ministry.
Special Needs Parenting
Practical tips on time management, paperwork, advocacy, and maintaining friendships for parents of kids with special needs
Writing Workshops
Jolene covers a variety of topics about the book writing process for both fiction and non-fiction, interviews, queries and proposals, organization, marketing, and more!
I was blown away by how informative and helpful Jolene's session was. Mom who attended MOPS 2010 Convention
Jolene's message was so fresh, tender, humorous, and practical. She guided women to connect with our church through attendance and Bible study. Rene Russell
2019 Upcoming Events Schedule
Cedar Falls Christian Writers Group
9:00 AM–Noon (walk ins welcome)
Cedar Falls Public Library
524 Main St
Cedar Falls, IA 50613
11:00 AM The Foundation Stones of Writing with co-presenter Anne Fleck
Literary Midwives, Anne and Jolene, coach their clients about the big stones of writing–what needs to be in place first so stories rest on a solid foundation. In this workshop They identify the elements of solid writing and how to establish them. They also introduce readers to Foundations, the first season of their new Big Stones First podcast, and the accompanying online course which will launch in February 2019.
Engage Conference • Fayetteville, AR
Fellowship Fayetteville
3447 Arkansas 112
Fayetteville, AR 72704
9:30am – 8:30pm
9:25 AM -10:25 AM: 10 Ways to Care for Families of People with Special Needs
12:45 PM- 1:45 PMThe 5 Love Languages for Kids with Special Needs and Disabilities
That All May Worship Conference • Virginia Beach, VA
8:30 AM–2:00 PM
Church of the Holy Family
1279 North Great Neck Road
Virginia Beach, VA 23454
The Art of Supporting Families with co-presenter Rosemarie Hughes
Workshop time TBA
Flame Women's Event • O'Neill, NE
Faith Community Church
515 N 10th Street
O'Neill, Nebraska
Monday, March 18:
5:30 PM: Evening of pampering for special needs moms
6:00 PM: Banquet followed by keynote 
Tuesday, March 19:
7:00 PM: Stronger Together: Multigenerational Living with co-presenter Anne Philo Fleck
Inclusion Fusion Live • Bay Village, OH
Bay Village Presbyterian Church
25415 Lake Rd
Bay Village, OH 44140
Saturday, April 6
9:45 AM-11:00 AM: How to Become a Special Needs Ministry Master Chef with co-presenter Katie Wetherbee
1:30 PM-2:45 PM: The 5 Love Languages for Families of People with Special Needs
Help-a-Heart Support Group • Urbandale, IA
Monday, May 13:
6:30 PM: Meal
6:45-8:00: Reconciling Dreams and Overcoming Grief
Location TBA
An Educators Guide to Post Traumatic Stress Disorder (PTSD) in Children • Johnston, IA
Professional Development/Recertification Class for Educators
(Must attend both days to receive credit)
8:00 AM – 4:30 PM
Heartland Area Education Association
6500 Corporate Drive
Johnston, IA 50131
An Educators Guide to Post Traumatic Stress Disorder (PTSD) in Children • Johnston, IA
Professional Development/Recertification Class for Educators
(Must attend both days to receive credit)
8:00 AM – 4:30 PM
Heartland Area Education Association
6500 Corporate Drive
Johnston, IA 50131
An Educators Guide to Post Traumatic Stress Disorder (PTSD) in Children • Johnston, IA
Professional Development/Recertification Class for Educators
(Must attend both days to receive credit)
8:00 AM – 4:30 PM
Heartland Area Education Association
6500 Corporate Drive
Johnston, IA 50131
Northwestern College Trauma Based Schools Conference • Orange City, Iowa
Beyond Behavior Management: Making Traumatized Children Feel Safe Again

2:30–3:30
Full conference: 8:30 a.m.– 4:30 p.m.
(Must register to attend)
Engage Conference • Fayetteville, AR
Managing Your Time Without Losing Your Mind

10:35–11:35 AM
Ten Ways Friends Can Help Parents of Kids with Special Needs
12:45–1:45 PM
Full Conference: 8:30 a.m. – 4:30 p.m.
Fellowship Bible Church
3447 N Highway 112
Fayetteville, Arkansas
Infusion Fusion Live! Conference • Bay Village, OH
Straight Talk and Strategies for Coping with
Special Needs Parenting Stress

11:10 AM – 12:30 PM

 They Do Remember: The Impact of Early Medical Trauma on Children
1:40 – 3:00 PM
Bay Presbyterian Church
25415 Lake Road
Bay Village, Ohio
They Do Remember: The Impact of Early Medical Trauma on Children • Boone, IA
Foster Grandparents Inservice
9:30–11:00 AM
Augustana Lutheran Church
309 S Greene St.
Boone, IA 50036
Iowa Christian Writer's Conference • Cedar Falls, IA Riverside Bible Camp
Beyond Vanity Publishing: 10 Creative Ways to Publish Your Writing
Thursday, 3:50–2:45
A Blog for your Ears: Podcast Basics with Anne Fleck
Friday, 10:15–11:10
An Educators Guide to Post Traumatic Stress Disorder (PTSD) in Children • Johnston, IA
Professional Development/Recertification Class for Educators
(Must attend both days to receive credit)
8:00 AM – 4:30 PM
Heartland Area Education Association
6500 Corporate Drive
Johnston, IA 50131
An Educators Guide to Post Traumatic Stress Disorder (PTSD) in Children • Johnston, IA
Professional Development/Recertification Class for Educators
(Must attend both days to receive credit)
8:00 AM – 4:30 PM
Heartland Area Education Association
6500 Corporate Drive
Johnston, IA 50131
An Educators Guide to Post Traumatic Stress Disorder (PTSD) in Children • Johnston, IA
Professional Development/Recertification Class for Educators
(Must attend both days to receive credit)
8:00 AM – 4:30 PM
Heartland Area Education Association
6500 Corporate Drive
Johnston, IA 50131
An Educators Guide to Post Traumatic Stress Disorder (PTSD) in Children • Johnston, IA
Professional Development/Recertification Class for Educators
(Must attend both days to receive credit)
8:00 AM – 4:30 PM
Heartland Area Education Association
6500 Corporate Drive
Johnston, IA 50131
Faith and Disabilities Workshop
Coralville Library, Room A
1401 5th Street, Coralville, IA 52241
Doors open at 8:30 AM
Disabilities and Faith Overview: 9:10–11:45
Wonderfully Made Special Needs Conference • Overland Park, KS
Grace Church
8500 W 159th Street
Overland Park, KS 66223
October 25 from 7:45 PM–9:00 PM: The Five Love Languages for Kids with Special Needs and Disabilities
October 26 from 11:15 AM–12:30 PM: Straight Talk and Tips for Coping with Stress
Milestone Area Agency on Aging's Family Caregiving Conference • Ottumwa, IA
Conference: 8:30am – 1pm
Check in: 8:30 – 9am
10:30am – 11:30am: 8 Ways to Organize Caregiving Paperwork
Great Prairie Area Education
2814 N. Court St., Ottumwa
www.milestonesaaa.org
Inclusive Ministry Conference, West Des Moines, Iowa
Valley Free Church
4343 Fuller Road
West Des Moines, IA 50265
The Five Love Languages for Kids with Special Needs and Disabilities
Straight Talk and Tips for Coping with Stress
Minnesota Disability Ministry Connection Lunch and Learn
Encouraging Spiritual Development in People Living with Mental Illness
Tuesday, November 13, 2018
11:45 AM – 12:45 PM
Basilica of St. Mary
88 17th St N
Minneapolis, MN 55403
Johnston Community Schools District Inservice
5608 Merle Hay Road
Johnston, IA 50131
Trauma Basics for Elementary Educators
Trauma Basics for Secondary Educators
They Do Remember: The Lifelong Impact of Childhood Trauma One Day Workshop
Kirion First Baptist Church
107 Clover Street
PO Box 220
Kiron, Iowa 51448
8:30–9:00 AM: Registration and rolls
9:00–10:15 AM: A Brief Look at Childhood Trauma and Its Causes
10:30 AM–12:15 PM: How Trauma Changes the Behaviors and Brains of Children
12:15–1:00 PM: Working lunch/Round Table discussion
1:00–2:00 PM: Health Effects and Faith Implications of Childhood Trauma
Schedule a Speaking Engagement