Resources
                                                                                 Browse fun and helpful toys and therapy items for individuals with special needs
DISCLOSURE
Blog posts and advertisements seen on this site may contain affiliate links to products that I recommend, which means that at no additional cost to you, if you make a purchase from these links, I will receive a small commission that helps to support my family and this website. You are under no olbigation or requirement to make a purchase.
More resources still to come!
 In the meantime, check out our most recent blog posts!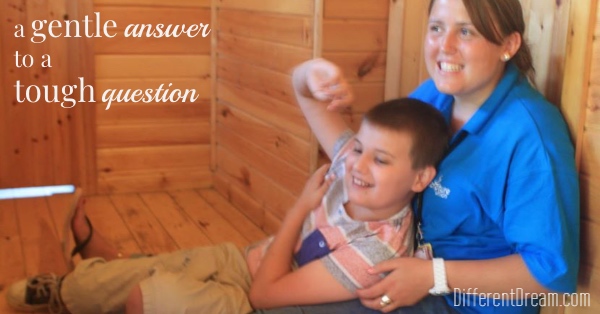 When an 8-year-old boy asked, "Why did God make me with special needs?" Mark Arnold pondered the question and came up with this answer. What do you think?
read more